Analysing presence, property, and protection, part 1.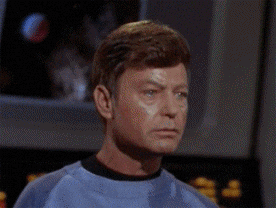 Welcome to my second blog, I hope you have been waiting patiently, given the extended time between my last one and this one. Plenty of time for you to review the presentations page!
Introduction
Now, why are Dr McCoy and Captain Kirk repeatedly nodding at each other I hear you ask? Because of the title to today's blog, I reply: 'Analysing presence, property, and protection'. And because they have no idea what I am talking about, as you may not either. But read on dear reader. Hopefully it will all become as clear as the River Thames after a storm.
With my university supervisors I have been preparing an article for publication in a specialist technical Journal that deals with tunnels and spaces underground. Hopefully that is vague enough for people to not know which one I am referring to. But in case you are wondering which here is the link…[redacted].
My conceptual framework
In that article is presented a diagram, which incorporates my conceptual framework, subject of my PhD research. Here it is the conceptual framework in case you have not seen it before (why not?):
 Fig.1: The conceptual framework developed to assist understanding of the complex relationship between urban underground metro infrastructure and its environment. Note the three primary interfaces, and the nine sub-interfaces/enablers discussed in Darroch et al, 2016.
Source: based on Darroch et al., 2016.
The purpose of the conceptual framework is to assist the identification and clarification of presence, property, and protection interfaces between urban underground metro infrastructure and its environment (UUMI).
Presence – what is there?
Property – who owns it?
Protection – what needs to be done, and how to ensure that that infrastructure remains at its designed efficiency in the short and the long terms.
Urban Underground Metro Infrastructure (UUMI) – Tunnels; buildings; shafts; stairs; anything that forms part of the metro infrastructure.
Example of presence, property, & protection
Let's use an example, based on the presentation 'understanding London's underground railway infrastructure: how the past explains the present', and presented at the Institute of Historical Research, on 11 January 2018:
 Fig.2: photograph showing 54 Farringdon Road, located over the sub-surface Metropolitan line tunnel, which on approaching the tunnel is in an open cutting. To the bottom right, below the Metropolitan line is the Network Rail Thameslink route.
Source: Nathan Darroch
Presence
Now looking at this image, we can see:
A building

A tunnel

A wall

Some girders (bottom right)

Some track
These are present within this environment (the Metropolitan line, north of Farringdon).
But what can we not see? The railway that passes underneath this site on an angle from bottom left to centre right. Fig.3 is indicative of what is present in fig.2 a few hundred metres north of this location. The building in fig.2 can just be seen in the middle of the photograph below.
 Fig.3: Photograph, looking north, showing Ray Street highway bridge (centre distance); LU Metropolitan Line railway (to the right); and Network Rail Thameslink railway (to the left).
Source: Nathan Darroch.
Ok, that's nice. But as my supervisors keep saying, 'so what?' We currently have a holistic appreciation of the physical interfaces at the location in fig.2. Holistic appreciation is used here to mean we have an idea what is happening in fig.2. But we do not have an understanding of what it is showing.
What passengers on metros do not realise, unless they read this website, is that the relationship between a metro and its environment are much more complicated than what can be seen in these images.
Property
Going back to fig.2, all of the UUMI within it needs fixing, and maintaining so they do what they are designed to do. Not just for while your train goes past, but for the next 100+ years. So what we need to do is understand what is there and who owns it, and who is responsible for it. Not always the same people or even organisation! So we need to consider the property aspects (fig.4).
Fig.4: photograph showing 54 Farringdon Road, located over a sub-surface railway tunnel. A = London Underground land and airspace; B = Network Rail land and airspace (below); C = TfL Streets highway; D = Local authority highway; E = Building owner. Source: photograph - Nathan Darroch; property data – TfL, undated(c).
Protection
But what happens when works of maintenance, repair, or alteration, are required to these structures? And what effect could, or will, those works have in the short and long term on the assets of other people in the area? For example, what if the owner of the building over the tunnel wanted to demolish their building and put a new one there? Good luck!
The works would have to be designed, and undertaken, with full knowledge of how and why the railway infrastructure could be affected by the work. The works also have to be designed and undertaken in such a way so as to not affect the safe presence, and operation of the railway companies property.
Therefore the person wishing to undertake the demolition and reconstruction work needs to talk to the owner of the other assets that are present and agree: what is to be done; how it will be monitored; that there will be no long term risks!
Clever, but complicated stuff
See how it all links up? Very clever stuff!
Now this could be stated to be common sense. But do you know what to look for to determine: what is there? Who owns it? and how it needs to be protected?
Well that is what figure 1 is for. But it is also designed to help its user to understand to identify the tools and sources of data required to make decisions. Fig.5 shows the conceptual framework within a workflow that has been developed as part of my PhD research and is included with my submitted paper. We shall discuss this further in part 2!
In the meantime, try and apply what you have read today to the presentation slides, and your everyday life.
 To be continued...



Please reload
I'm busy working on my blog posts. Watch this space!
Please reload